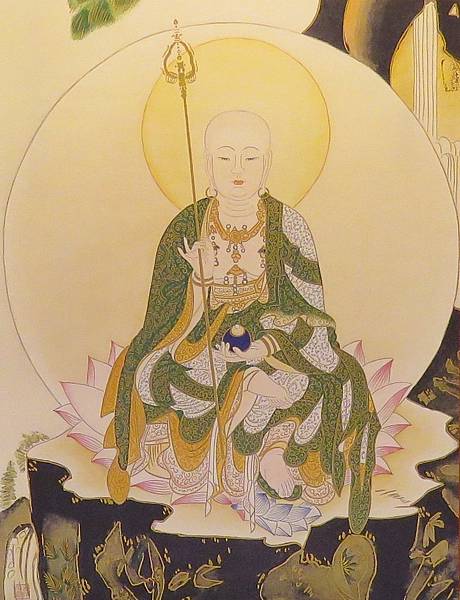 【佛學講座資訊】
☛ 時間:民國 108 年 1 月 12 日(六) 下午1:30-5:00
☛ 地點:中華民國全國商業總會 會議室
台北市大安區復興南路一段390號6樓 (近捷運大安站 4號出口)
☛ 報名方式 (電話報名或線上報名皆可)
1. 電話報名:0966-636-825 (聯絡人 何小姐)
2. 線上報名:請點入http://goo.gl/loCvN8
3. 無論是否參加過前次講座,皆可報名。
歡迎同來,共霑法益!
【Dharma Lecture Information】
☛ Time: January 12, 2019, Saturday, 1:30 pm - 5:00 pm
☛ Location: Conference Room of The General Chamber of Commerce of the Republic of China, 6F, No. 390, Sec. 1, Fuxing S. Rd., Daan Dist., Taipei (near Exit 4 of MRT Daan Station)
☛ Register for the Lecture (both phone and online registration are available):
I. Phone registration: 0966-636-825 (Contact: Ms. Ho)
II. Online registration, please link the page on http://goo.gl/loCvN8
III. Whether or not you have attended the previous lecture, you can register for this lecture.
Welcome to attend the lecture and receive the Dharma benefit!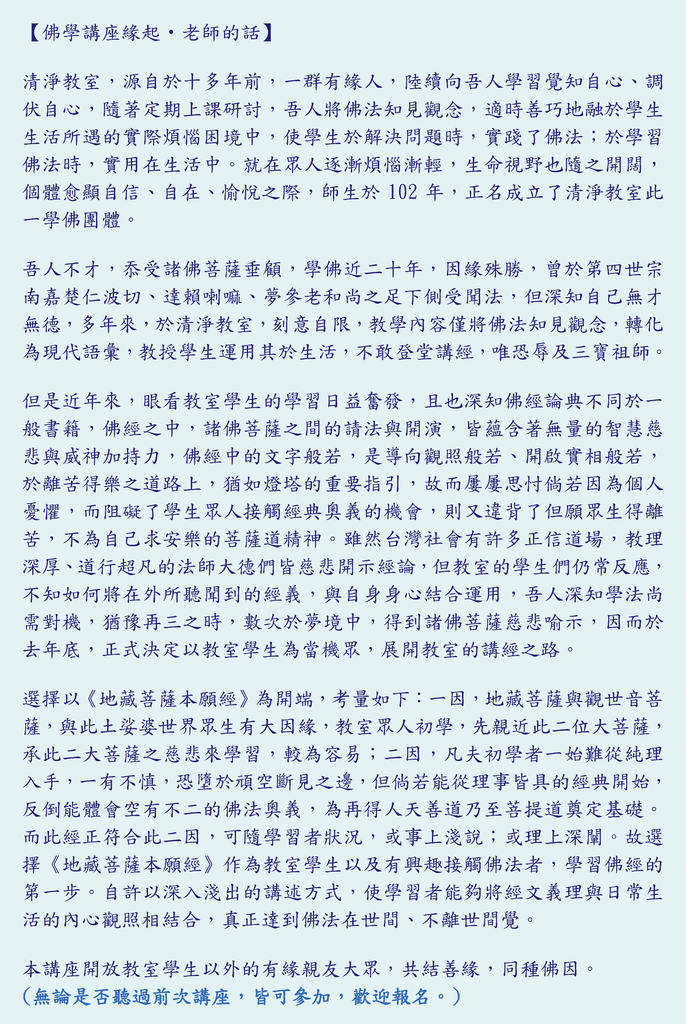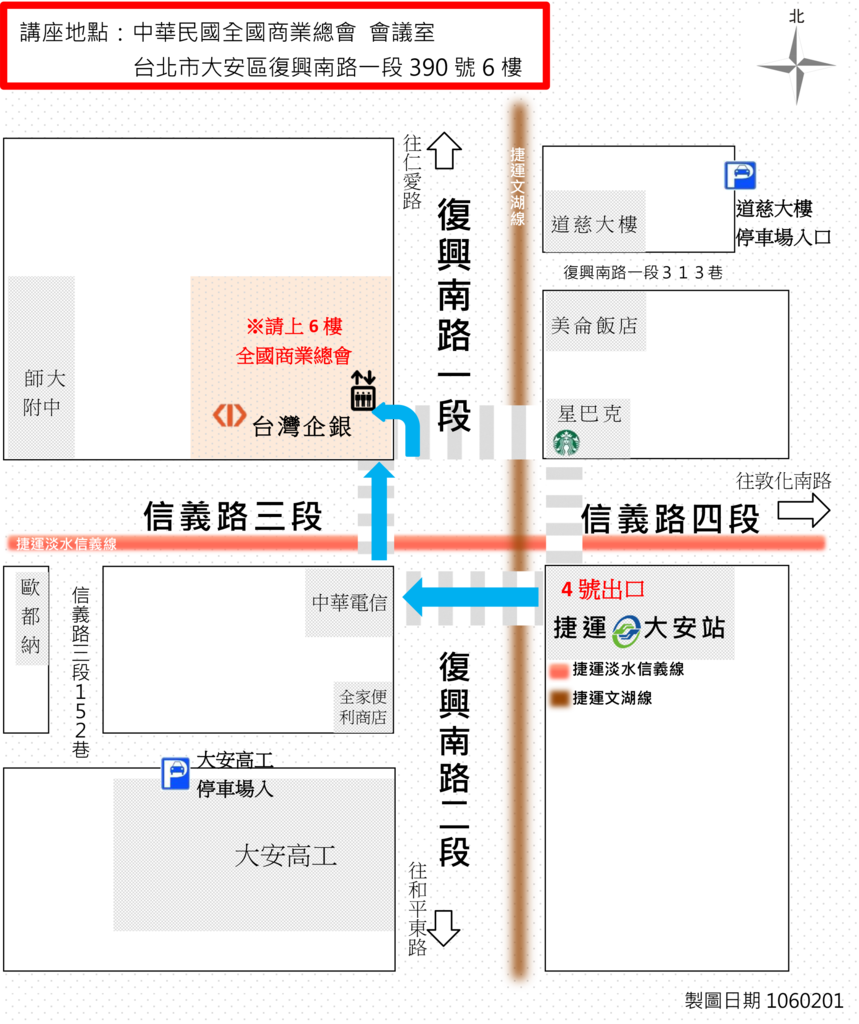 前次第十三講,主講〈如來讚歎品第六〉,老師智慧善巧地闡示經文背後道理,使我們能通達義理並進而運用在生活中,為自己消除內心的負面情緒,並培養智慧、開展幸福的道路;繼而在〈利益存亡品第七〉的開頭,以深入淺出的方式闡述了何謂「舉心動念,無非是罪,脫獲善利,多退初心。」使我們不但不感沉重,甚至歡喜地想要好好守護自己這顆「想要明白、自由、安樂」的初發心。本次第十四講,接續第七品。
In the previous Lecture Thirteen, the Teacher gave the speech on chapter 6 "The Praise of the Tathagata" of the "Sutra of the Original Vows of Ksitigarbha Bodhisattva." The Teacher explained the truths behind the words of the Sutra with her wisdom and skillful means to enable the listeners to realize the truths and use them in our lives to eliminate the negative inner feelings for ourselves, cultivate wisdom, and develop the path to happiness. And at the beginning of Chapter 7 "Benefiting the Living and the Deceased", the Teacher explained the profound in simple terms about what is "the mental stirring and thoughts of living beings are always wrongdoings. Although now and then they (may generate virtuous thoughts) and gain good benefits, they mostly retreat from their initial resolve." What the Teacher taught not only made us not feel heavy but also made us want to protect our initial heart of "Being eager to understand, be free and calm and happy" in delight. The Lecture Fourteen will keep on Chapter Seven.