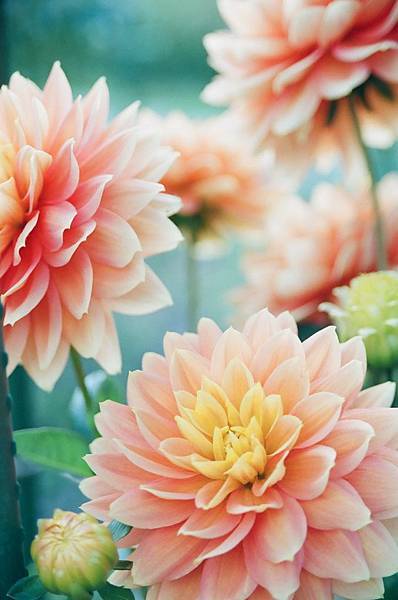 新春伊始萬象更新,協會將舉辦開春法會,恭誦《般若波羅蜜多心經》及《千手千眼無礙大悲心陀羅尼》,謹敬三寶恩德,並迴向廣大法界無量眾生,做為新年的吉祥緣起。
當晚亦將舉辦春節團拜聚餐,歡喜慶祝新春。歡迎報名參加!
☛ 開春法會資訊:
◎ 時間:109年2月9日(日)下午3:00-4:30
◎ 地點:協會書房 (近「科技大樓」捷運站)
◎ 報名時間:即日起至109年2月6日(四)中午12:00止
☛ 春節團拜聚餐資訊:
因為近日中國新型冠狀病毒肺炎(武漢肺炎)入境,老師及任職團隊考量原訂2月9日春團聚餐,自助飲食曝露在外,加上餐廳往來取食走動人多,且飲食時得取下口罩,為保障大家安全,宣布取消本次春團聚餐活動。開春法會照常舉行(參加人員將全程戴口罩)。
◎ 時間:109年2月9日(日)下午6:00
◎ 地點:果然匯 (蔬食Buffet)
臺北市大安區忠孝東路四段200號明曜百貨12樓
◎ 報名時間:即日起至109年2月6日(四)中午12:00止
◎ 餐費:請點入線上報名之連結,內有詳細說明
*線上報名,請點入:https://forms.gle/R9fS3Qkg8zhJFj8H7
歡迎大家踴躍參加!
At the very beginning of the year, everything takes on a fresh and new look. The Association will hold a Dharma Assembly of chanting "The Heart Sutra" and "The Great Compassion Mantra" to thank the great kindness of the Buddha, Dharma and Sangha and dedicate all merits to all sentient beings in the Dharma realms as an auspicious origin.
Then the same day at evening, the other activity, Chinese New Year Dinner Gathering, will be held, too.
All are welcome to attend!
☛ Information of the Dharma Assembly:
◎ Time: February 9, 2020, Sunday , 3:00 pm - 4:30 pm
◎ Location: The APB Study (near MRT Technology Building Station)
◎ Registration Period: as from Today to 12:00 noon on February 6, 2020, Thursday
☛ Information of the Chinese New Year Dinner Gathering:
Due to recent imported cases of 2019-nCoV infections in Taiwan, our Teacher and the working team considered that the buffet-type dinner gathering on February 9 will encounter the situation that the food are exposed in public, many people will move for getting food and drink in the restaurant, and have to take off the mask when eating. Thus, in order to protect participants' safety, the Chinese New Year dinner gathering is cancelled accordingly. Nevertheless, the Dharma Assembly will be held as announced (participants will wear masks during the whole procedure).
◎ Time: February 9, 2020, Sunday, 6:00 pm
◎ Location: Fruitfulfood (Vegan Buffet)
12F, MING YAO Department Store, No. 200, Sec. 4, Zhongxiao E. Rd., Da'an Dist., Taipei City
◎ Fee: For details, please refer to the link of online registration below.
*Online registration, please click on the link: https://forms.gle/R9fS3Qkg8zhJFj8H7
Welcome your participation!